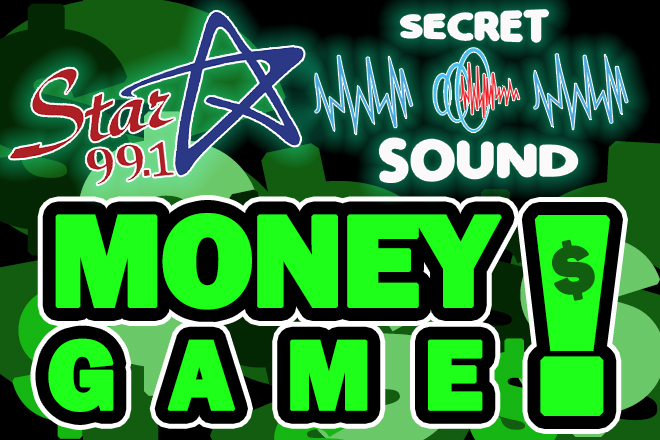 CONGRATULATIONS TO AMANDA WRIGHT OF HUNTSVILLE, SHE WON OUR $2,600 JACKPOT!  SHE KNEW THE SECRET SOUND WAS "OPENING CHOPSTICKS… PULLING THEM APART… AND BREAKING THEM IN HALF."
YOU COULD BE OUR NEXT WINNER, JUST LISTEN AT 7:15AM AND 5:15PM FOR THE SECRET SOUND. IF YOU TELL US EXACTLY WHAT THE SOUND IS YOU WIN THE POT.
HERE'S THE BEST PART… FOR EVERY INCORRECT GUESS, WE ADD MORE MONEY!! WHEN A NEW SOUND STARTS.. WE START AT $100, THEN IF NOBODY GUESSES THE SOUND WE ADD ANOTHER $100, EVERYTIME UNTIL SOMEONE GETS IT RIGHT!!
PLAY AND WIN WITH THE "STAR 99.1 SECRET SOUND MONEY GAME"! THE MORE YOU LISTEN, THE MORE YOU WIN WITH.. YOUR MUSIC.. YOUR STATION.. STAR 99.1!
FOR COMPLETE RULES CLICK HERE