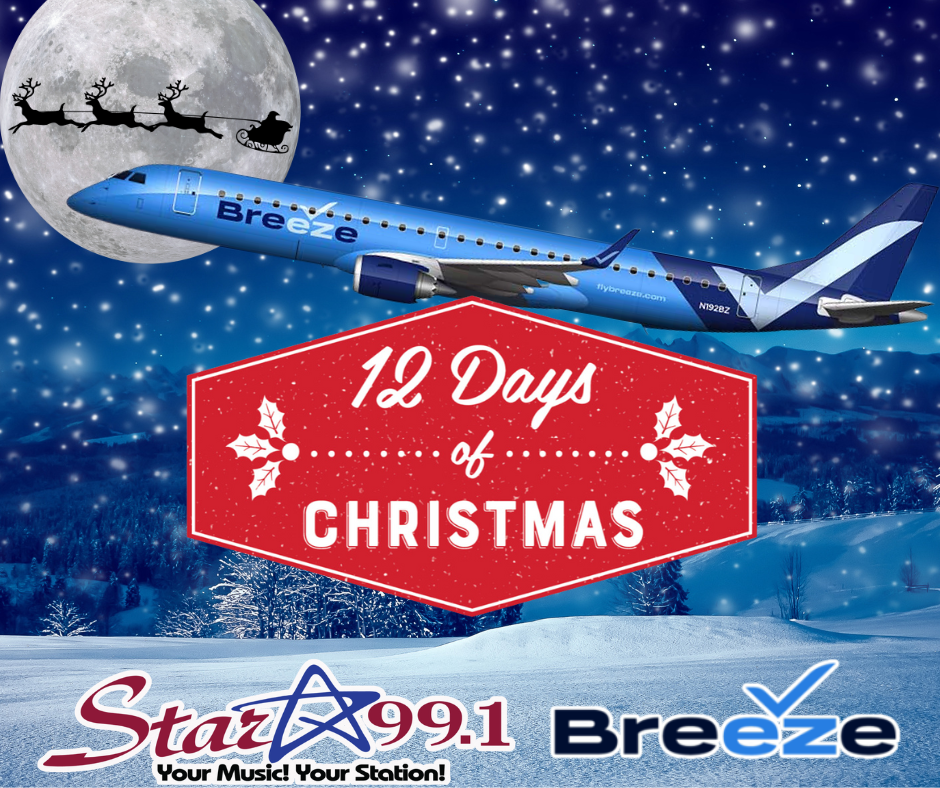 12 Days of Christmas returns December 1st! Every morning at 8:30 The Early Morning Crew will tell you what Star 99.1 is going to give you for Christmas. That afternoon at 5:15 Leeann will ask you what gift the Early Morning Crew said was being given away. If you repeat what was said you win that days prize!
Everyone that wins a daily prize is also qualified for a round trip flight and hotels stay from Breeze Airways!
Daily prizes include a Nintendo Switch, Roku Streambar, Sony Wireless Noise Cancelling Headphones, Ninja Cream Deluxe, Topblan Faux Fur 15 Pound Blanket, Magic Bullet Mini Juicer, Concert Tickets, $100 Gift Cards and more!!