Victoria here! Happy Fall Ya'll! I am very picky when it comes to my Pumpkin Spice so I put together a list of 13 must have Pumpkin Spice items that I can't live without this time of year.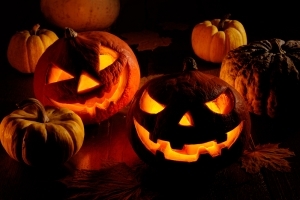 1. Hempz Pumpkin Spice & Vanilla Chai Herbal Body Moisturizer. This Pumpkin Spice moisturizer is an Autumn lover's dream! I coat myself from head to toe after I shower and smell amazing all day. I once had someone ask me why I smelled like Barns & Noble and if that isn't the best fall compliment, I don't know what is!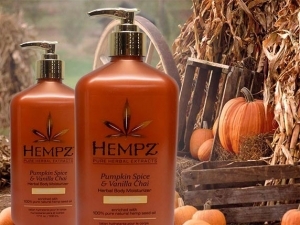 2. Blue Bell Ice Cream Spiced Pumpkin Pecan. Blue Bell was kind enough to bring in this delicious flavor to the studio for all of us to try. It was so delicious I could not stop eating it! I usually despise pumpkin flavored ice cream but Blue Bell NAILED IT! Eating this ice cream, I felt like a happy black cat that was adopted by a creamery. I highly recommend this ice cream!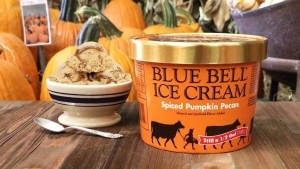 3. Pumpkin Cream Cold Brew from Starbucks. I love the thought of being a basic witch and indulging in Pumpkin Spiced Latte's as soon as they're released. But the 1,000 year old witch in me can't handle all the sugar. It's too sweet and just kills my stomach. Also, let's face it; the Frappuccino is closer to a milkshake than a coffee. As a coffee lover, I am so glad that Starbucks came out with the Pumpkin Cream Cold Brew! It gives me the Pumpkin Spiced flavor I'm looking for while still tasting like a coffee.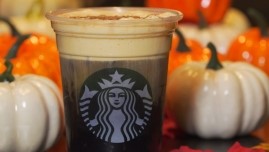 4. Green Mountain Coffee Pumpkin Spice. While we're on the subject of coffee, I wanted to mention Green Mountain's Pumpkin Spice flavor coffee. This coffee is great for that PSL flavor without the super sweetness of a PSL. I like to add a little Vanilla Almond (or Cashew) milk to my coffee. Close your eyes, take a sip, and you're in fall heaven!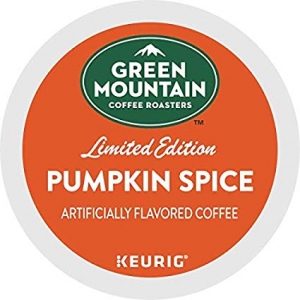 5. Krispy Kreme Pumpkin Spice Cake Donut. When I'm in the mood for all of the sugar and I want to (trick or) treat myself, I go for the Krispy Kreme Pumpkin Spice Cake Donut! Krispy Kreme has a variety of delicious pumpkin theme donuts but what's awesome about the PS Cake Donuts is that you can buy them at your local grocery store. So, if you don't live near a Krispy Kreme bakery, check out a grocery store near you.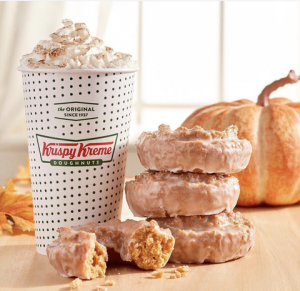 6. Sunbelt Bakery Pumpkin Spice Chewy Granola Bars. These granola bars are great for an autumn snack! I usually don't like granola bars, but this bar makes my inner ghoul "BOO!" with excitement! They're a great seasonal snack to toss in your lunch box. You can buy them almost anywhere.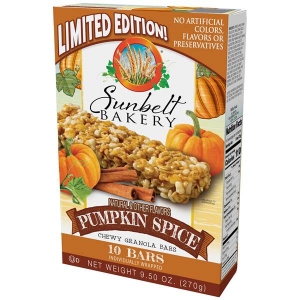 7. Panera Bread Pumpkin Muffin. On the rare occasion that I don't eat breakfast at home, I like to stop by Panera and grab a Pumpkin Muffin. When it comes to coffee shops I like Panera's muffins the best because they're never dry.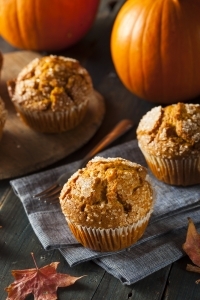 8. Samuel Adam's Oktoberfest. Pumpkin beer is not my thing. Frankly, it just tastes gross to me. Sam Adam's Oktoberfest, however, is like Autumn in a glass! This is the best tasting seasonal beer (IMO) and if you can find it on draft, I much prefer Oktoberfest on draft than in a bottle.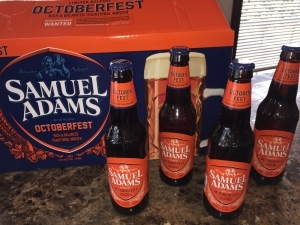 9. Yankee Candle Witches' Brew. Ok, I know this isn't pumpkin spiced but I just had to share! I love candles and it's hard for me to pick a favorite. When it comes to Halloween scents Yankee Candle Witches' Brew is LIT! The spicy sweet aroma of exotic patchouli casts a captivating spell!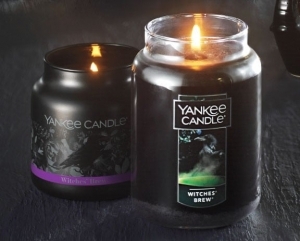 10. Pumpkin Spice Light. I know the struggle to be healthy is real and that a lot of people can't have sugary treats. That's why I really like this Pumpkin Spice treat when I'm watching my calories.
• 1/4 Cup 100% Pure Pumpkin
• 1 Cup Vanilla Almond Milk
• ½ Teaspoon Pumpkin Pie Spice
• 1 Scoop Vanilla Protein (any brand you prefer)
• Blend it with ice in a blender.
• Top with light Cool Whip and ENJOY!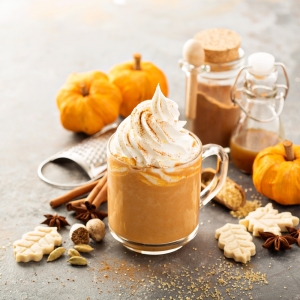 11. Too Faced Pumpkin Spice & Everything Nice Makeup Set. You can tell I'm almost 30 because I just made my first purchase from the Home Shopping Network… But seriously $26 for a Too Faced pallet, mascara, and gloss is a steal! I love the Too Faced "Born This Way" foundation and their "Better Than Sex" mascara so I just HAD to try the "Pumpkin Spice & Everything Nice" pallet. I love that the variety of colors are flattering for all skin tones! The kit pulls up as $46 on HSN but I used code NEW20 for $20 off.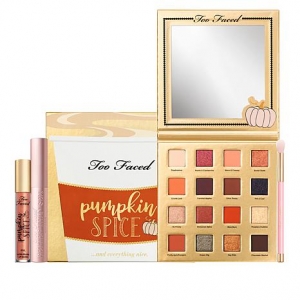 12. Kylie Cosmetics "Haunt It" Metallic Lip Stick. While we're on the topic of makeup, this is one of my favorite purchases from last Halloween. You might not think that you can pull off orange lipstick but I say, "If you got it. 'Haunt It'"!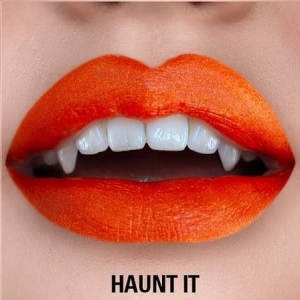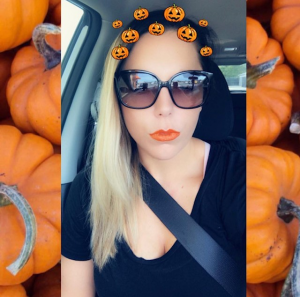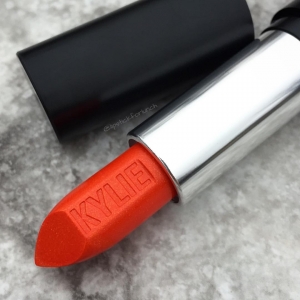 13. Kylie Cosmetics "Spooky Glitter" Gloss. I'm not always in the mood to wear lip gloss because if it's slightly windy, my hair always finds a way to stick to my lip gloss BUT this gloss was too pretty to pass up. You can wear the gloss on its own but my favorite way to wear it is on top of the "Haunt It" lipstick. This look is so pretty for Fall and that's how I wore the gloss for Thanksgiving, last year.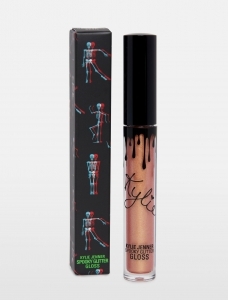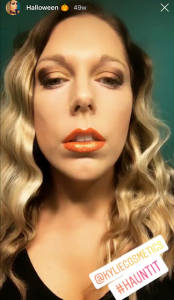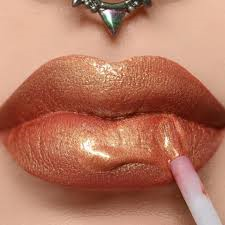 I hope my list helps you find something "Pumpkin Spice" that you can enjoy.
Happy Spooky Season!
– Victoria